Profile
Grant Access
Subscribe
Track Account

Premium Paid Account
Created on 2011-12-31 22:00:50 (#1350244), last updated 2016-06-01 (68 weeks ago)
4,565 comments received, 10,238 comments posted
176 Journal Entries, 32 Tags, 0 Memories, 166 Icons

About

Mini Bio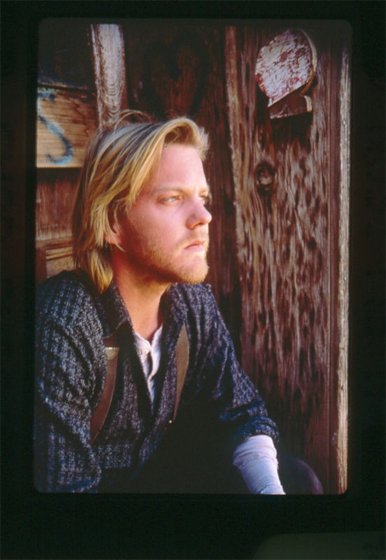 Josiah Scurlock - known to his friends and to the law as 'Doc' Scurlock - is a member of the Regulators. Originally formed after the murder of their employer, John Tunstall (a sheep rancher in Lincoln County, New Mexico Territory), the 'gang' consisted of Scurlock, as well as William H. Bonney (aka 'Billy the Kid'), Jose Chavez y Chavez, 'Dirty' Steve Stephens, Richard 'Dick' Brewer, and Charlie Bowdre. At first, they fought on the side of the law as deputized men rounding up those responsible for Tunstall's murder - until the corrupt power of the merchants who controlled the sheriff turned them into hunted outlaws.
After the Lincoln County War ended (and after the deaths of Bowdre, Stephens, Brewer, and Alex McSween, an ally and friend of the gang), Scurlock moved to New York City with his wife and her family, and shortly after, his son. He taught English at a school for boys for almost a year before a federal posse caught up with the surviving Regulators, bringing them back to 'justice' in Lincoln County. After escaping the noose and attempting to make a run for the border, Josiah 'Doc' Scurlock was shot and killed in a firefight in Stinking Springs, New Mexico.
(Or so says the history books, anyway. With the power of Milliways, things ended up a little different.)
Doc spends the majority of his time residing in Milliways. He is in charge of the stables at the bar and keeps an apartment (no. 4) in the staff wing. As far as appearance, abilities, and traits go: he is a standard human male, 27 years old, with a lanky (yet strong) build. He stands at 5'8" (in his boots) and has sandy/dirty-blond hair that is currently long enough to be pulled back into a short ponytail, and a short beard, with grey-green eyes. He is usually dressed in clothing appropriate to his time (currently 1884), with dark corduroy jeans and/or dark denim being a staple of his wardrobe, along with button-down shirts and a vest with suspenders. When in the bar, he will almost always have his gunbelt on his person - if he doesn't, I will mention it in narration - with a Colt Peacemaker at his hip, as well as a good bone-handled knife. He has several scars on his body but the only noticeable one is the deep scar that covers the back and palm of his left hand (from a through-and-through bullet wound taken at the battle of Blazer's Mill). He speaks in a quiet tone with plenty of grit in it, as well as a hint of southern Alabama/Lousiana drawl.
This is a fictional journal for use in the

milliways_bar
roleplaying community. No copyright infringement is intended and no profit is being made from this writing exercise. I do not work for any of the companies that own the content and don't claim to be representing them in any way, shape, or form. It's just for fun and games. Adult content may be presents as well as adult themes - please read wisely!
Old version of this journal (from prior to the Milliways migration) is here:
docscurlock @ lj

People
[View Entries]

Communities
[View entries]

Member Of (2):

Subscriptions (5):

Administrator Of (0)

Feeds
[View Entries]

Subscriptions (0)

Linking
To link to this user, copy this code:
On Dreamwidth:
Elsewhere: